Renewable energy developer Raslag Corp. of the Nepomuceno Group of Companies is planning to sell 350 million primary common shares for as much as P2.00/share to raise P700 million that it will put toward the continued development of its solar power project pipeline., along with an overallotment option of 52.5 million secondary common shares owned by J Ten Equities, Inc.
Net proceeds will be used to fund the balance of its Pampanga Solar Power Project Phase IV (RASLAG-4) land installment payments covering April to October this year, to finance the equity portion of the project's development and construction, for the funding of the pre-development work of the company's pipeline solar projects, and for general corporate purposes.
Raslag plans to conduct its offer period from March 7 to 18, while it's listing at the main board of the Philippine Stock Exchange (PSE) is tentatively set to March 28. The company will list under the ticker symbol "ASLAG" which is apparently a Pampango word meaning "light".
The Owner
Engr. Peter G. Nepomuceno is the president, CEO, and visionary of RASLAG Corp. He incorporated the company in April 2013 with the vision of going renewables is the best move forward in the challenging electric power industry. He has been in the power industry for more than 60 years, serving several companies in the distribution and generation sectors.
At the age of 22, he started managing Angeles Electric Corporation, the distribution utility with the franchise area in Angeles City. He handled AEC until 2001 and turned it to be one of the best distribution utilities in Luzon. He was elected President and Chairman of Angeles Electric in 1973 and retired as president in 2001. He continued serving AEC as Chairman of the Board until 2019.
During the power crisis in 1992, Peter built Angeles Power, Inc., the owner and operator of the 30-MW Calibu Diesel Power Plant. He serves as API's president and CEO up to the present. He also put up JTEN Equities, Inc. in 2001, the holding company and major owner of RASLAG Corp.
Peter is currently the Chairman of Mindanao Energy Systems, Inc. (Minergy), Vice Chairman of Mindanao Power Corporation, and a Board Director of Cagayan Electric Power & Light Co., Inc. (Cepalco). He also served as Chairman of Clark Electric Distribution Corporation (CEDC) from 2015 up to 2020 and a director of Philippine Electricity Market Corporation (PEMC) for five years.
Aside from the power industry, Peter also handled several companies from other industries. He served as president of Juan D. Nepomuceno Sons Co., TGN Realty Corporation, New Move Realty, MAVWIN Properties, Teresa Water Works, Inc., Italfil Manufacturing Corp, Durastress Corporation, among others. He is presently a member of the Board of Trustee of Holy Angel University, the biggest university north of Manila.
The Company
Raslag Corporation, founded in 2013, is one of the pioneers of solar energy development in Central Luzon and the Philippines as a whole. The Company is a brainchild of Engr. Peter G. Nepomuceno, a veteran of Central Luzon commerce and power industry and is currently the patriarch of the Nepomuceno family of Angeles City. The Company's co-founders and management team, likewise, brag decades of business development, operations, and management experience in the power industry, covering both electric power distribution and electric power generation, as well as various adjacent industries including real estate and cold storage.
As a first-mover during the developing stages of the country's Renewable Energy(RE) history, the Company's maiden project, the 10.046 Megawatt-peak ("MWp") Pampanga Solar Power Project Phase I ("RASLAG1") was the second solar project to be awarded by the Department of Energy eligibility for Round 1 of the Philippines' Feed-in-Tariff scheme for the Solar technology in 2015. Its second project, the 13.141 MWp Pampanga Solar Power Project Phase II ("RASLAG-2") has likewise achieved an enviable milestone—it was the first solar project in the country to have been declared eligible by the DOE for the Solar FIT Round 2.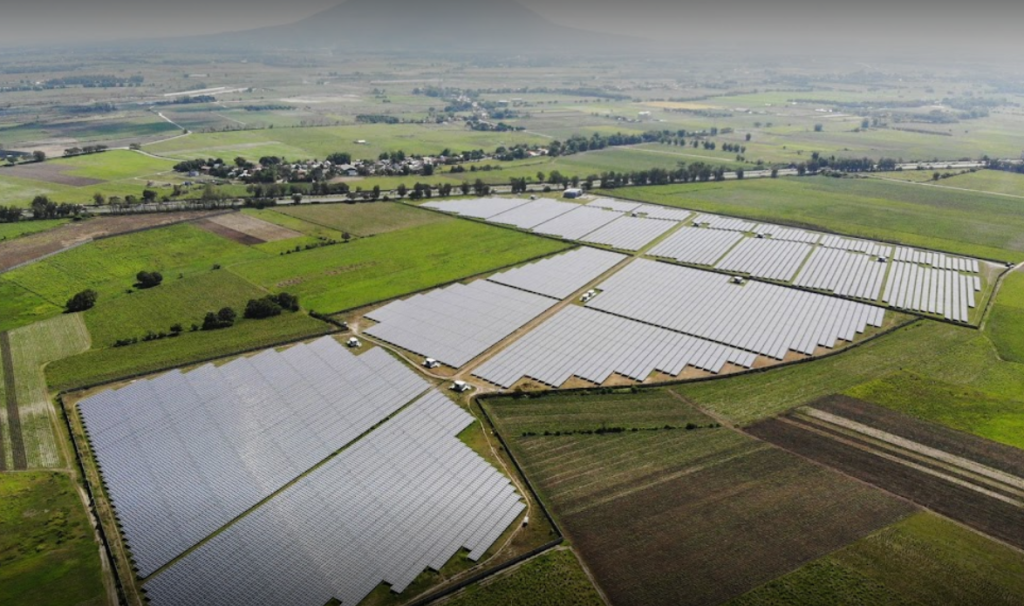 RASLAG-3 is situated in a 12.80-hectare property in Brgy. Bical, Mabalacat and Brgy. San Jose, Magalang, Pampanga. Economies of scale, global solar photovoltaic costs, and more efficient design and technologies have allowed the Company to develop RASLAG-3 at almost half the per-MWcost of RASLAG-1 and RASLAG-2 and to require almost half the land per-MW. These major factors allow RASLAG to achieve similar investment returns to RASLAG-1 and RASLAG-2 with significantly lower offtake tariffs.

While construction for the Company's single largest and most land-efficient solar project to date is still ongoing, RASLAG is currently on track to dwarf its already lofty accomplishments. Leveraging on the aforementioned advances in solar PV economics and technologies, RASLAG is in the advanced stages of land acquisition, permitting, and development work for its eventual largest plant, the 35.159 MWp
Pampanga Solar Power Project Phase IV ("RASLAG-4"). This would be situated in a 27-hectare property in Brgy. Talimundoc, Magalang, Pampanga. Construction is targeted to commence in the second quarter of 2023 and is expected to follow a similar 8-month timetable before achieving commercial operations status in March 2024.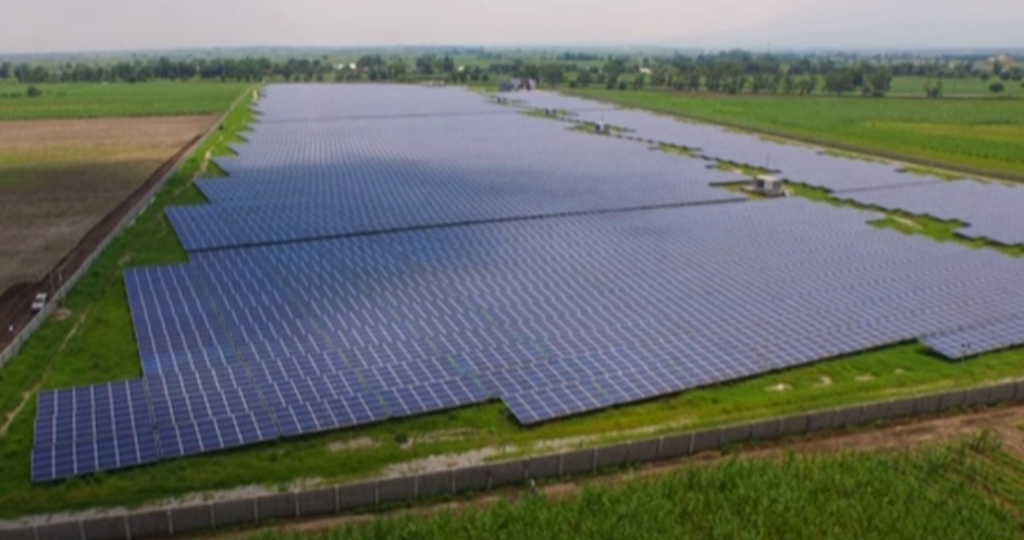 Raslag Corp. plans to build an approximately 60-MW solar plant on a 44-hectare land located at Panipuan, Mexico, Pampanga ("RASLAG-5"). The land is already fully acquired by the Company. The acquisition cost for the land is at ₱321 million. The Company plans to build RASLAG-5 within the next five (5) years:

Summary
As I have mentioned in my recent IPO reviews of SPNEC and CREIT, RE is definitely the future of the local and international energy sectors. The Philippines is considered to be one of the top Emerging markets in Asia and with that, we need to have a competitive electricity and energy cost so more businesses can look at our market as a place to invest in, because cheap electricity usually equals to the cheaper production cost.
Solar Power Nueva Ecija Corp. rocked the market with a stellar IPO performance that we haven't seen in a long time. I would like to compare ASLAG as a Big Brother to SPNEC since Raslag has been in the RE for a long time now and is one of the pioneers in the Industry. The management team is quite experienced plus the Nepomuceno family of Pampanga has a long and well-established track record in the Angeles City area and holds various businesses throughout the Central Luzon region. With its start in the establishment of the Angeles Ice Plant a hundred years ago in 1922, the Nepomucenos has since ventured into multiple successful and diverse ventures in the region, most notably in Electric distribution, Education, Real Estate, Commercial complex, and Water utility.
Also, given that the company has been operating for quite some time now and earnings are good they are already giving dividends, Raslag declared ₱0.15 per share or ₱150 million to stockholders of records as of May 20, 2021 and paid on May 25, 2021. Thereafter, in June 2021, this was brought back to the Company as an additional capital stock subscription.

With a small offering of only 350 million common shares if the demand is huge it can easily shoot up and unlike the MEDIC IPO, this offering has a stabilization fund so the risk that the price will drop in the first few trading days is quite small. As for investors,  by participating in this offering you are supporting the growth of Solar Power generation in the country like what other listed energy companies are doing.
---
Trade Stocks: https://gtrade.ph/
Trade Crypto: https://www.binance.com/en/futures/ref/stockbytesph
Get a 10% discount on Binance trading fees: BNWCMBAU
*The owner of StockBytes PH is a licensed Stockbroker and Financial Advisor, contact us if you want to open an account and start investing in stocks.
Ready to start your financial journey? email us at [email protected] or follow our social media account and join our groups, Cheers!