Real Estate Investment Trust (REIT) is a stock corporation established principally for the purpose of owning income-generating real estate assets such as apartment buildings, office buildings, medical facilities, hospitals, resorts, highways, warehouses, shopping centers, railroads, among others. The emerging choice for small investors who want to make money in real estate. REITs offer an easier, more accessible, and more affordable way to earn from large-scale, profitable properties without having to pay for their full price of the property.
REIT It is a type of investment instrument that provides a return to investors derived from the rental income of the underlying real estate asset. The public will have access to the REITs through the Philippine Stock Exchange (PSE).
A REIT entity begins with a Sponsor who provides and transfers income-generating real estate assets into the REIT corporation. In exchange for the property, the sponsor receives equity ownership over the REIT corporation. In compliance with section 5.1.a. Minimum Public Ownership of the SEC REIT Implementing Rules and Regulations (IRR), the sponsor should sell at least 1/3 of the outstanding capital stock of the REIT to the investing public. Proceeds from such sale must be reinvested within the Philippines.
In terms of organization and governance structure, A REIT shall comply with the Revised Code of Corporate Governance and pertinent provisions of the SRC and its IRR. On top of which, a REIT shall appoint a fund manager, a property manager and a property valuer. A fund manager implements the investment strategy of the REIT, as well as, oversees and coordinates property acquisition, leasing, operating and financial reporting, among others.
On the other hand, a property manager plans the tenant mix, identifies potential tenants, formulates and implements leasing strategies, as well as, maintains and manages the physical structures of the real estate properties. Lastly, a property valuer performs a full valuation of the REIT's assets at least once a year and provides a valuation report on real estate to be acquired or sold by the REIT. In exchange for the services rendered, the REIT corporation shall pay a management fee of no more than 1% of the Net Asset Value of the assets under their respective management.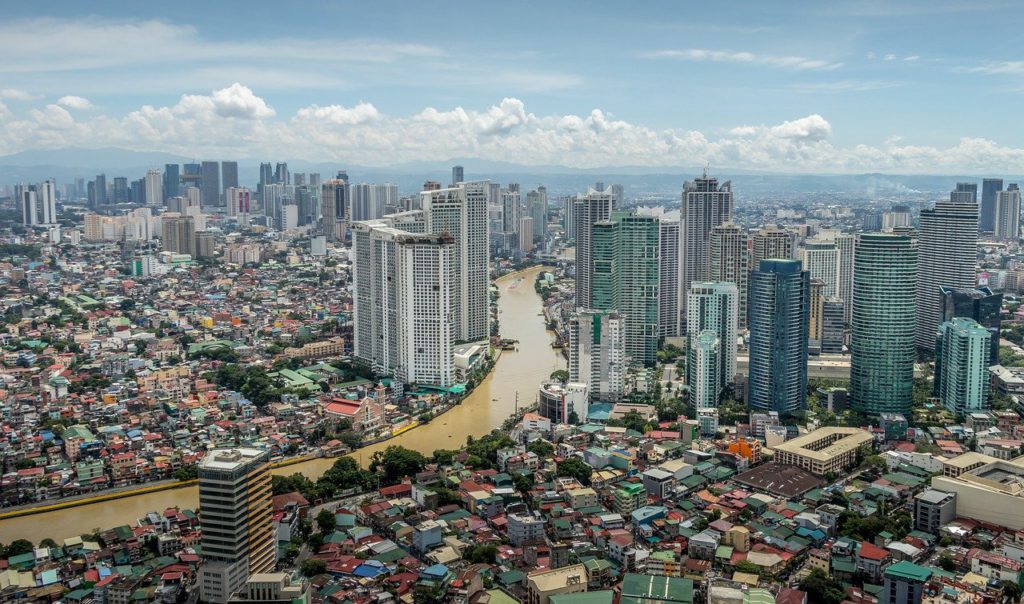 There are four benefits associated with REITs:
1. There is earning through dividends. Investors are entitled to receive 90% of distributable income annually.
2. There is liquidity since the shares of REITs are relatively easy to convert to cash.
3. Risk can be managed better through diversification. Through the REITs, investors can invest in a wide variety of real estate properties at affordable levels.
4. There is transparency since REITs are required to disclose information to the general public.
In choosing what REIT to invest in, there are a couple of things that investors should consider. One key consideration would be the location of the properties. Different real estate locations have varying real estate values even within Metro Manila. Being cognizant of the thriving locations today can help investors decide prudently. It would be worthwhile to get key information on the planned infrastructure projects of the government in order to get a good glimpse of what locations are going to do well in the future.
Another key consideration would be the track record and reputation of the real estate company. Revenue growth and financial strength boost confidence in the company. Credibility is enhanced if the performance of past real estate projects in terms of capital appreciation and rental income appreciation would be positive.
REIT vs Stock
Shares of REIT companies are traded on the stock market and can be purchased by investors like a regular stock where investors own a piece of the publicly-traded company. Stock investors get shares from various companies, while REIT shares are limited to real estate. Stocks may or may not pay dividends to shareholders, while REITs are required by law to pay dividends.
Regular Dividends
Under the REIT Act of 2009, REITs must pay at least 90% of their distributable annual income as dividends to their shareholders. Dividend payouts from REITs are guaranteed by the law, unlike when investing in regular property stocks (Ayala Land, SM Prime, Megaworld, Vista Land, etc.) in which companies may or may not decide to give dividends.
Investors also earn higher from REITs (with an estimated dividend yield of 4% to 6%) than government bonds and time deposits. Over time, as properties of REITs increase in value, investors can receive higher dividends.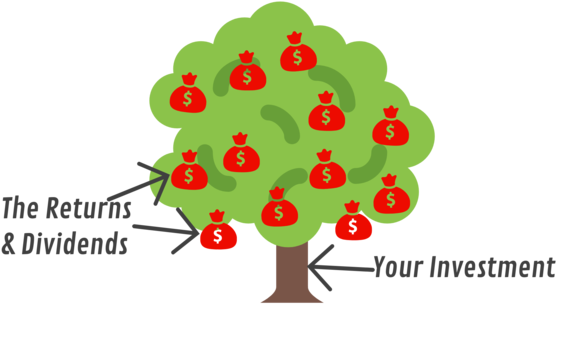 These benefits make investing in REITs ideal for earning passive income. More so for OFWs who invest in Philippine REITs, as they're exempted from paying the 10% income tax or withholding tax on dividends for seven years starting from January 20, 2020.
Another way to make money from REITs is to buy REIT shares at a low price and then sell them later at a higher price. Considering that the value of properties increases over time, REIT share prices may also grow. This means a high earning potential for REIT shareholders. Ayala groups AREIT Inc. was offered at Php 27 apiece is now trading at Php 34.45 (Feb 19, 2021) meaning you can also make money by selling the stock.
Risks of Investing in REITs
Even though REITs offer multiple advantages to investors, like any other investment they also come with risks. Before you start investing in REITs, consider its risks to have a more realistic expectation of the returns you'll get. Like stocks, REIT share prices can fluctuate over time.
Depending on the REIT you invest in, if the rental demand for its properties declines, so do the REIT's income and the dividends it will pay you. Some REITs own only the buildings but not the land on which they're built. Investors of such REITs lose the opportunity of getting higher returns from the appreciation of the land's value.
Although public REITs allow investors to sell their shares on the public exchange market, the investments are less liquid compared to other investments, such as bonds and stocks. There is no secondary market for finding buyers and sellers for the property, and liquidity is only provided through the fund's repurchase offers. That is why it is very important to assess the property and the developer before investing in REITs.
The very first REIT listing
AREIT, Inc. (AREIT) was incorporated on September 4, 2006, as a real estate company. The Company was originally known as One Dela Rosa Property Development, Inc. before changing its name to the present one on April 12, 2019. AREIT IPO Review
AREIT's property portfolio currently consists of three commercial buildings in Makati City, Metro Manila. These are Solaris One, a 24-storey commercial building; Ayala North Exchange, a two-tower mixed-use development; and McKinley Exchange, a five-storey mixed-use development. The land on which the buildings are built do not form part of the Company's asset portfolio and is not owned by the Company. https://www.areit.com.ph/
Listed REITs
DDMP REIT, INC. (DDMPR.) is a real estate company established in the Philippines and incorporated on October 27, 2014. DDMPR's property portfolio consists of the following six office towers with retail components in DD Meridian Park that meet the Company's investment criteria. DD Meridian Park is the Company's flagship project in Metro Manila, and is located along the corners of the main roads of Macapagal Avenue, EDSA Extension and Roxas Boulevard in the Bay Area of Metro Manila. DD Meridian Park is being developed as an office-led mixed-use development. The land on which these respective buildings are built form part of the Company's asset portfolio and is owned by the Company. https://www.ddmpreit.com/
MREIT, Inc.(MREIT) a company designated by Megaworld Corporation to operate as a Real Estate Investment Trust (REIT), leases a portfolio of ten (10) office and commercial assets to a diversified tenant base across the Philippines with an aggregate gross leasable area of 224,430.8 square meters. MREIT townships are mainly located at Eastwood City, Iloilo Business Park, and McKinley Hill. https://mreit.com.ph/
RL Commercial REIT, Inc. (RCR) is a real estate company owned by Robinsons Land. The majority of the properties in the RCR's portfolio are in Metro Manila's central business districts (CBD), such as Makati City, Bonifacio Global City, Quezon City, and Mandaluyong City, as well as in the key cities of Naga, Tarlac, Cebu, and Davao. The portfolio's geographic diversity enables the company to benefit from the general Metro Manila office market's strength while minimizing its dependence on any single CBD or submarket. https://www.rlcommercialreit.com.ph/
Filinvest REIT Corp. (FILRT) is a real estate investment trust backed by Filinvest Land.  FILRT's portfolio consists of 17 office buildings: 16 located in Northgate Cyberzone, a Philippine Economic Zone Authority registered IT Park in Filinvest City, Alabang, and one in Cebu Cyberzone, the gateway of Cebu IT Park in Lahug, Cebu City. All these Grade A office buildings sit on prime property of more than 300,000 square meters of gross leasable area. Competitive rental rates as well as fiscal and non-fiscal benefits for locators attract BPO companies to least office space. https://www.filinvestreit.com/
How to buy REITs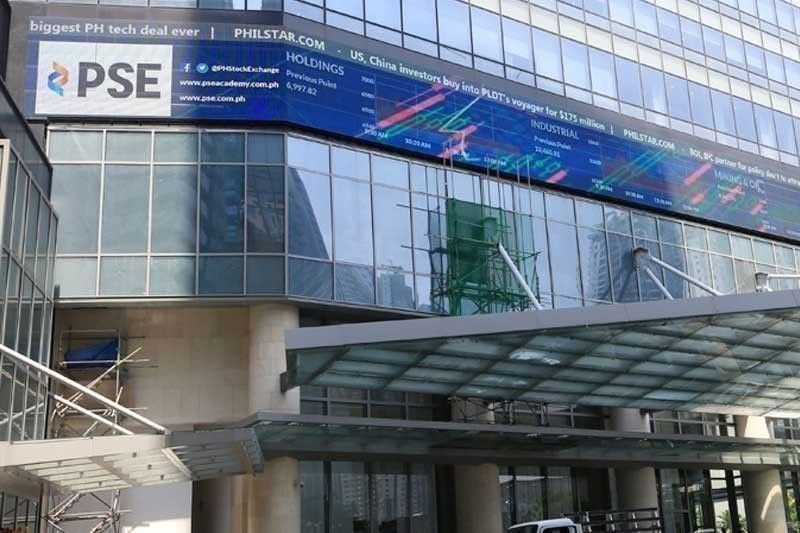 You can only buy REITs through a stockbroker, StockbytesPH is a licensed broker with the PSE under Globalinks Securities send me a message if you want to open an account. We can find the complete list of the stockbrokers in the Philippines on the PSE Website.
Investing in REITs can be a passive, income-producing alternative to buying a property directly. Feel free to send me a message if you have more questions about REITs and Stocks.
Source: PSE;
---
*The owner of StockBytes PH is a licensed stockbroker, contact us if you want to open a broker-assisted or online account.
Ready to start your financial journey? Follow our social media account and join our groups, Cheers!