The Philippine Stock Exchange(PSE) has approved the Initial Public Offering(IPO) of Citicore Energy REIT Corp. the offer period will run from Feb. 2 to 8. The IPO involves a primary offer of 1.047 billion common shares, secondary offer of 1.741 billion shares, and an over-allotment option of up to 418.3 million shares all priced up to ₱3.15 apiece.CREIT is set to be the country's first energy-focused real estate investment trust (REIT).
Citicore Power Inc. a Community-Focused Renewable Energy(RE) Company with a healthy mix of operating assets and solutions in the renewable energy, water, and biomass spaces, through a wholly-owned subsidiary and sponsor Citicore Renewable Energy Corp. (CREC), will be participating in the REIT market through the establishment of CREIT. *Final offer price Php 2.55 per common share.
As a REIT, the Company will focus on expanding its income-generating renewable energy real estate properties. REIT Guide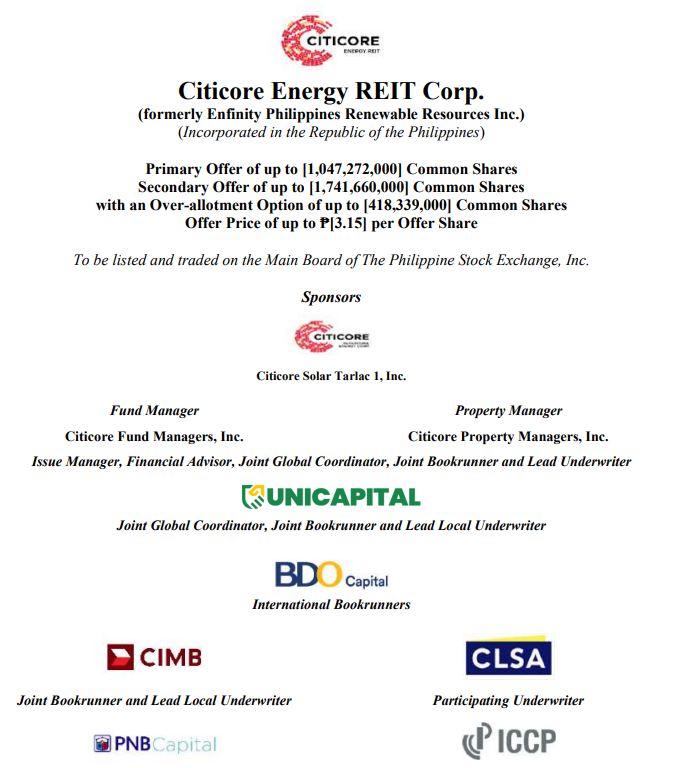 CREIT expects to net up to P3.17 billion from the primary offer, which will be used for the acquisition of properties in Bulacan and South Cotabato. Meanwhile, CREC will receive the entire proceeds from the secondary offer, which could amount to P6.61 billion, assuming the overallotment option is fully exercised. This shall be reinvested in the Philippines, pursuant to the Real Estate Investment Trust Act of 2009.
This is the country's sixth real estate investment trust (REIT) maiden offering so far, with CREIT being the first non-office space one to do so. As a REIT, the Company will focus on expanding its income-generating renewable energy real estate properties.
The Owner
Edgar B. Saavedra is the Chairman of Citicore Energy REIT Corp. He is also the Chairman of CPI and CREC. Mr. Saavedra is the founder of Megawide Construction Corporation ("Megawide") where holds the positions of Director, Chairman of the Board, Chairman of the Executive Committee; and Member of the Board Risk Oversight Committee.
Saavedra has always dreamed of making it big in the construction business when he started doing fit-out and renovation projects right after college. He began taking small construction projects at a time when the economy was reeling from the Asian financial crisis but instead of getting discouraged, Saavedra used the situation as an opportunity to learn and gain experience.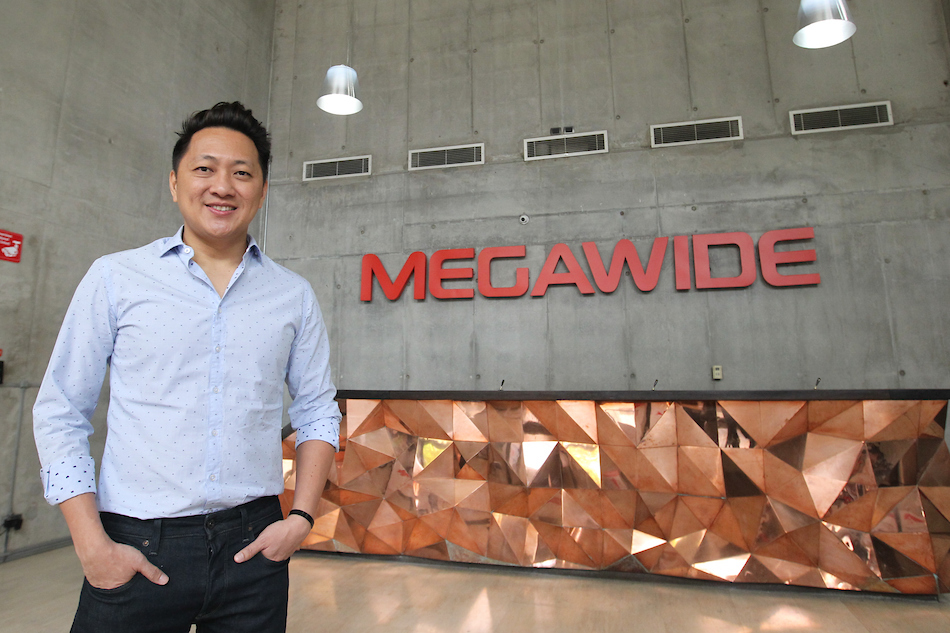 One day, while doing research, Saavedra discovered a construction technology from Germany that could increase their productivity, which he used to differentiate and develop his competitive strategy. In 2007, Saavedra's investments finally paid off when they won a bid to do a multibillion-peso contract with a large property developer. The rapid expansion of the business paved way for IPO in three years. Today, Megawide is the leading construction company in the country with significant interests in infrastructure and property development.
He is also the Chairman of the Board of MWM Terminals, Inc., Megawide Terminals, Inc., Altria East Land Inc., PH1 World Developers, Inc., Cebu2World Development, Inc., Citicore Infrastructure Holdings, Inc., Citicore-Megawide Consortium, Inc., Megawide Land, Inc., and Wide-Horizons Inc. Moreover, he is a Director and President of Citicore Holdings Investment Inc., a Trustee and Vice President of Megawide Corporate Foundation, Inc., and a Director of GMR Megawide Cebu Airport Corporation, and GlobeMerchants, Inc.
Mr. Saavedra's engineering experience spans over 20 years. He received his Bachelor's degree in Engineering from De La Salle University. After obtaining his license as a Civil Engineer, he pursued special studies in Foundation Formworks in Germany, through the Philippine Institute of Civil Engineers.
His company is the largest private airport operator in the Philippines, running the Mactan Cebu International Airport with India's GMR Infrastructure.
Oliver Y. Tan is a Director, and the President and CEO, of the Company and CREC. Mr. Tan also serves as Director, Vice Chairman of the Finance Committee, and Member of the Executive Committee and Audit and Compliance Committee of Megawide. Mr. Tan also serves as a Director and President of CIHI and CMCI. He is also a Director, Vice President, and Treasurer of CHII, a Director and Treasurer of MTI and MLI, and a Director of Megawide World Citi Consortium, Inc.
Tan first joined Megawide in 2010 as Chief Finance Officer. He was involved in the successful IPO of Megawide in 2011 and has led the deals for various Public Partnership Projects with the Government starting with the construction of schools with the Department of Education (Phase 1 and Phase 2), Mactan Cebu International Airport Project, and Parañaque Integrated Terminal Transport Project. Beginning 2018, he focused on the expansion of the Citicore Group's business and has led various successful deals such as acquisitions, joint venture agreements, and bilateral contracts over the years. Mr. Tan's vision has driven the very rapid growth of the Citicore Group from 2016. He leads over 100 employees and applies his experience in corporate finance, strategy, and building infrastructure business.
The Company
CREIT is a REIT formed primarily to own and invest in income-generating renewable energy real estate properties, including land and properties used for harnessing power, that meets the Company's investment criteria. Primarily, the Company will be the commercial REIT platform of the Citicore Group.
CREC is one of the leading players in the local energy space and is the first and only vertically integrated renewable energy company in the Philippines, encompassing pre-development, development, construction, up to operations, and maintenance of solar power plants. CREC strengths lie in its proven track record, strong brand reputation, and ability to develop, maintain and operate a highly competitive and attractive portfolio of income-generating renewable energy real estate properties which consists of a solar plant of different capacities and across multiple regions in the Philippines.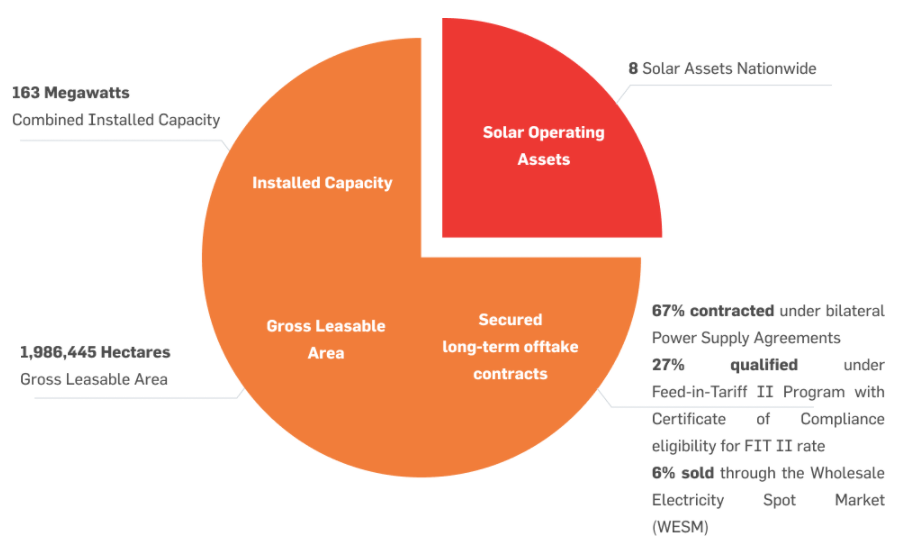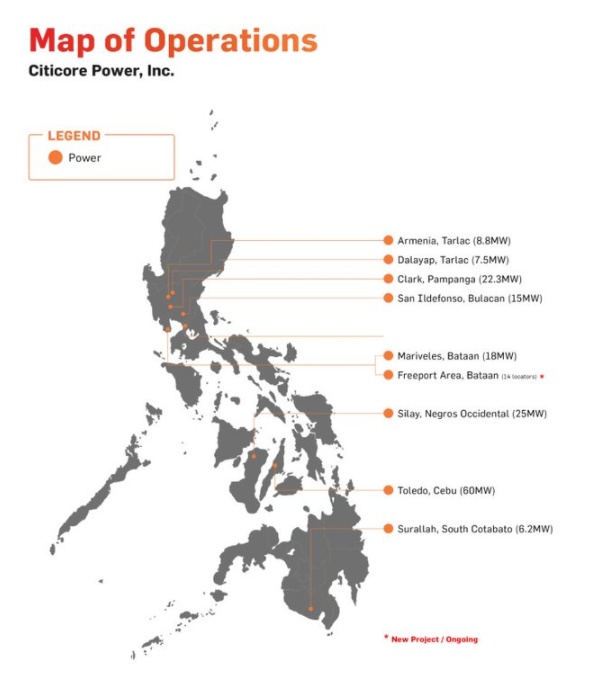 Enfinity Philippines Renewable Resources, Inc. – a wholly-owned power generation company by CREC, established in the Philippines and incorporated on July 15, 2010, focusing on exploration, development, and utilization of renewable resources such as sun and wind which was renamed Citicore Energy REIT Corporation.
CREIT shall operate as a Real Estate Investment Trust upon compliance with the requirements of the REIT Law and will benefit from a strong portfolio of power generation, freehold, and leasehold assets, operating in crisis-proof and essential industries, with a clear path for long-term sustainable growth and capital appreciation.
Company intends to implement an annual cash dividend payout ratio of at least 95% of Distributable Income as required by the REIT Law the revised REIT IRR.
Summary
CREIT provides the best of both worlds, being a REIT and a RE Stock. The latest fad in investing is environmental, social, and governance (ESG) funds. The purpose of these funds is to invest in "responsible" companies as a way to push for social change — particularly for the purpose of mitigating climate change — while at the same time earning market returns.
Politics in the construction industry has affected the projects of Megawide and suits versus Saavedra and his team is quite negative for CREIT. But given the performance of the recent REIT offerings, there is definitely a demand for such offerings and also the performance of RE stocks in the Philippine market is outstanding given the pandemic. At P2.55 per share, the potential yield is around 7%.
CREIT offers its shareholders an investment opportunity with a stable yield, opportunities for Gross Revenue and Net Operating Income growth, high-quality income-generating renewable energy real estate properties supported by a strong and growing demand for electricity in the Philippines, appreciation of land values, strong support from the Sponsors, experienced management with the incentive to grow the Company's Gross Revenue and Net Operating Income, and distribution of at least 95% of the Company's Distributable Income.
As you know I am big on RE Energy, by participating in this offering you are supporting the growth of Solar Power generation in the country like what other listed energy companies are doing. Unlike regular REITs which are exposed to tenant risk, the dividends from CREIT will come from power generation. CREIT has a 100% occupancy rate because they only have one tenant per property and also CREIT will benefit from the engineering expertise of the Megawide team so this offering is attractive for retail and institutional investors.
---
Trade Stocks: https://gtrade.ph/
Trade Crypto: https://www.binance.com/en/futures/ref/stockbytesph
Get a 10% discount on Binance trading fees: BNWCMBAU
*The owner of StockBytes PH is a licensed Stockbroker and Financial Advisor, contact us if you want to open an account and start investing in stocks.
Ready to start your financial journey? email us at [email protected] or follow our social media account and join our groups, Cheers!