Filipino billionaire Lucio C. Tan was once a janitor, cleaning a factory of tobacco, who would have known, that a boy cleaning to send himself to school will one day include in the country's richest person alive today with business interests spanning from banking, airline, liquor, tobacco, real estate industries, education, and beverages. With all the success at his hands, Tan still manages to keep a low profile among other billionaires in the country. Lucio Tan Success Story has proven that you can always find opportunities through humble experiences.
Early Days
Business tycoon Lucio Tan was born in the province of Fujian in China whose family moved to Cebu, Philippines in hopes of a better future when he was still young. Tan was the oldest of eight children, he grew up with a heavy responsibility on his shoulders to help provide for his family. He was said to have gone to school barefoot and first worked as a stevedore, a contractor who tied cargo with ropes made from abaca. He worked his way through college studying Chemical Engineering at Far Eastern University in Manila and started taking on different works to earn a living.
He quit before graduating to build his scrap business and then eventually moved to a tobacco factory for a job. Tan worked as a janitor in a cigarette factory. As the owner saw his hard work, he was promoted as a tobacco cook, creating and regulating the product mix, and assigned as a tobacco leaf dealer thereafter.
Fortune Tobacco Corporation
Using the knowledge and experiences he acquired from his previous jobs, Tan in 1966 opened his own cigarette company named Fortune Tobacco and it introduced its own brand called 'Hope' in 1975. The brand made it very successful in no time It became successful and was able to expand in the following years. In a span of just nearly 15 years, the company turned to be the largest cigarette manufacturer in the country.
On February 25, 2010, Philip Morris International (PMI) and Fortune Tobacco Corporation (FTC) signed an agreement to unite their respective business activities by transferring selected assets and liabilities of both companies to a new company named "PMFTC, Inc.", with each party holding an equal economic interest. Lucio Tan served as the chairman of PMFTC, Inc., while day-to-day operations were managed by PMI. The agreement stated that PMI retained its export business, while FTC kept its interest in the distribution of the Winston brand of Japan Tobacco.
Philippine National Bank (PNB)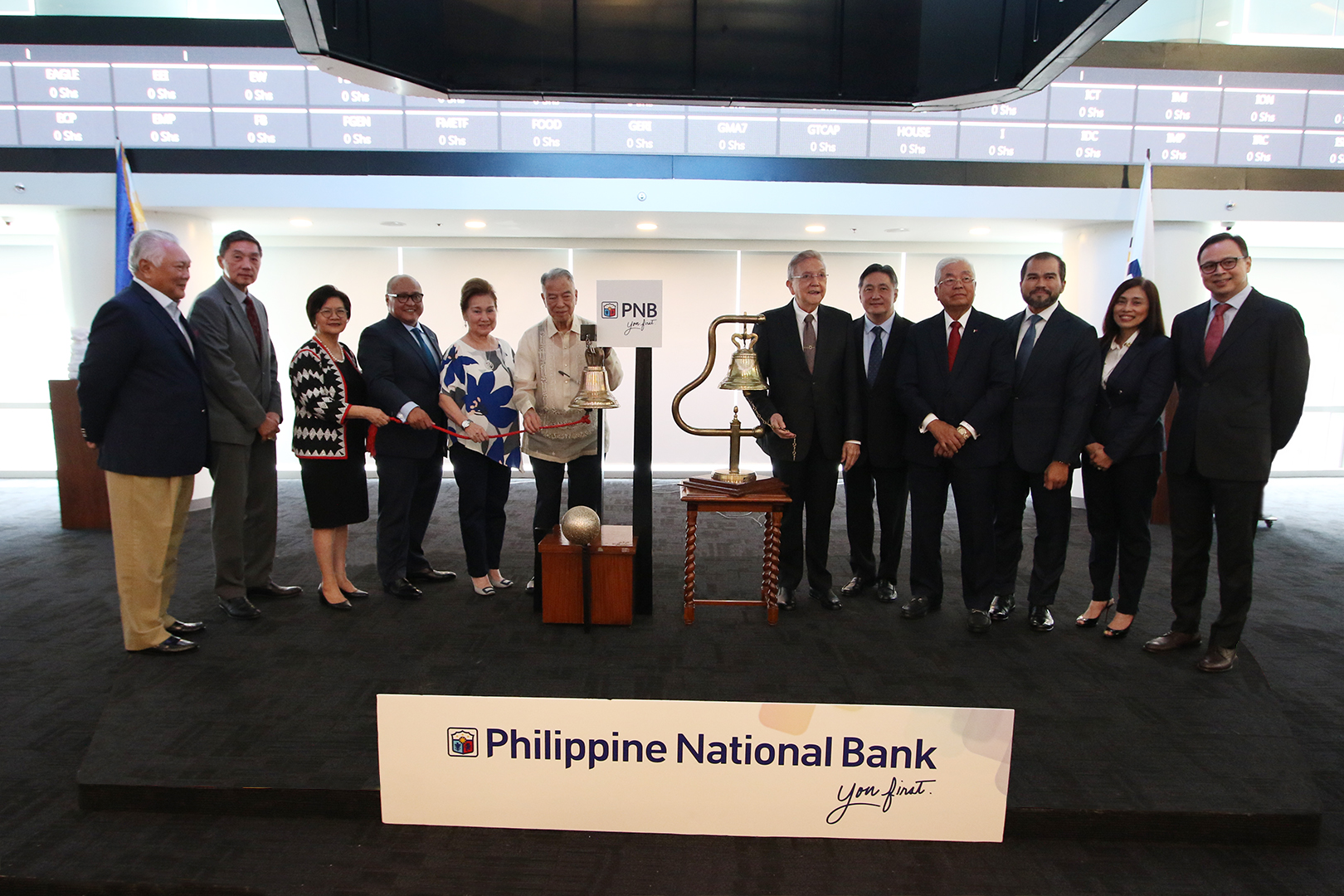 Tan's success likely continued across other industries. In 1977, Mr. Tan acquired the General Bank and Trust Co. from the Philippine government for only P500,000. It was later renamed Allied Bank. PNB was acquired by tycoon Lucio Tan after it was privatized by the government and became the first universal bank in the Philippines in 1980. After its merger with the Tan-owned Allied Bank on February 9, 2013, PNB became the fifth largest private domestic bank in the country.
To date, PNB has a total domestic footprint of 713 branches and more than 1,400 ATMs strategically located nationwide. PNB maintains its position as the Philippine bank with the most extensive international reach with more than 70 overseas branches, representative offices, remittance centers, and subsidiaries across Asia, Europe, the Middle East, and North America. PNB was listed on the Philippine Stock Exchange (PSE) on June 21, 1989.
Asia Brewery, Inc.
Asia Brewery, Inc. was established by Lucio Tan on January 27, 1982, with the inauguration of its brewery in Cabuyao, Laguna, and the launch of its first brand, Beer Hausen Pale Pilsen. This was followed by Max Premium beer in 1983, Manila Beer in 1985, and Beer Pale Pilsen in 1988. Beer Pale Pilsen was launched with much controversy.
By 1992, the company inaugurated its second brewery at El Salvador, Misamis Oriental with a capacity of 2 million hectoliters of beer per annum. It also began diversifying its product line with the introduction of bottled water (Summit and Absolute), iced tea drinks (Pacific Sun), sports drinks (100Plus Isotonic Drink and Cobra Energy Drink), and alcoholic mixes (Tanduay Ice and Tanduay Black "alcomixes"). The company is also looking into expanding into the international market.
The company currently brews Colt 45 (under license) and distributes Asahi Super Dry beers. It was previously a licensee brewer of Carlsberg (1987), Budweiser (1997), Lone Star (1999), Coors Original (2007), and Coors Light (2007) beers. In May 2016, the company announced it signed an agreement with Heineken International to establish a new venture (AB Heineken Philippines, Inc.) that will brew and distribute Heineken brands. The company also announced it will begin distributing Heineken and Tiger Beer.
Philippine Airlines (PAL)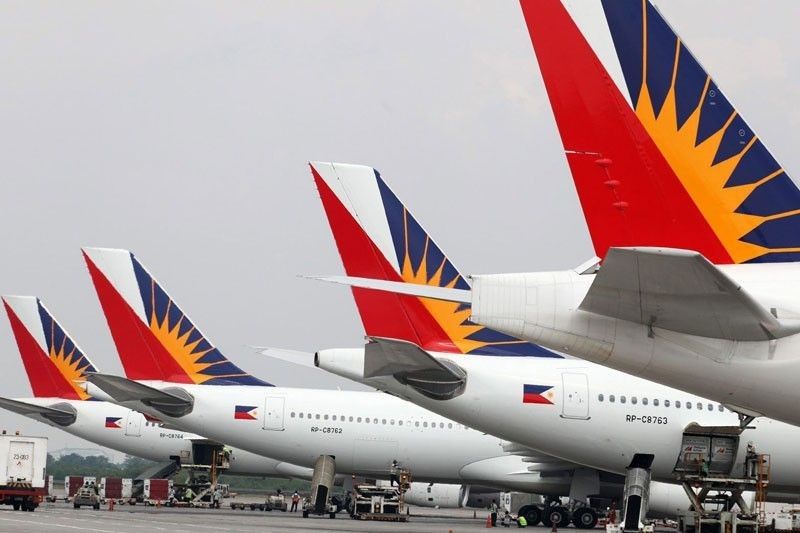 The tycoon didn't stop expanding his business ventures in the coming years. He secured control of the country's flag carrier Philippine Airlines and became its chairman and chief executive officer in 1995. Philippine Airlines is owned by PAL Holdings (PAL), a holding company responsible for the airline's operations. PAL Holdings is in turn part of a group of companies owned by Lucio Tan. ANA Holdings, the holding company of All Nippon Airways, has a 9.5% stake in PAL Holdings.
Formerly one of the largest Asian airlines, PAL was severely affected by the 1997 Asian financial crisis. In one of the Philippines' biggest corporate failures, PAL was forced to downsize its international operations by completely cutting flights to Europe and Middle East, cutting virtually all domestic flights except routes operated from Manila, reducing the size of its fleet, and laying off thousands of employees. The airline was placed under receivership in 1998, and gradually restored operations to many destinations. After PAL's exit from receivership in 2007, PAL embarked on a frequent revamp of management. However, PAL's vision to re-establish itself as one of Asia's premier carriers is still the matter of greatest importance.
LT Group, Inc. (LTG)
In 2012, Lucio Tan consolidated his major businesses under one conglomerate named LT Group, Inc. The LT Group's diversified portfolio of consumer-focused businesses is well-positioned to benefit from broad-based growth in the Philippine economy.
LT Group, Inc. (LTG), formerly Tanduay Holdings, Inc. (THI), was incorporated on May 25, 1937, under the name The Manila Wine Merchants, Inc. to engage in the trading business. The Securities and Exchange Commission (SEC) approved the change in corporate name to Asian Pacific Equity Corporation on September 22, 1995, and the change of its primary purpose to that of a holding company. On November 10, 1999, the corporate name was again changed to THI. On September 28, 2012, the SEC approved the change in the corporate name to the present one.
After a series of restructuring activities in 2012 and 2013, LTG expanded and diversified its investments to include beverages; tobacco; property development; and banking businesses. The Company's subsidiaries and associates are Tanduay Distillers, Inc.; Asia Brewery, Incorporated; Fortune Tobacco Corporation; Philippine National Bank; Saturn Holdings, Inc.; Paramount Landequities, Inc.; and Eton Properties Philippines, Inc.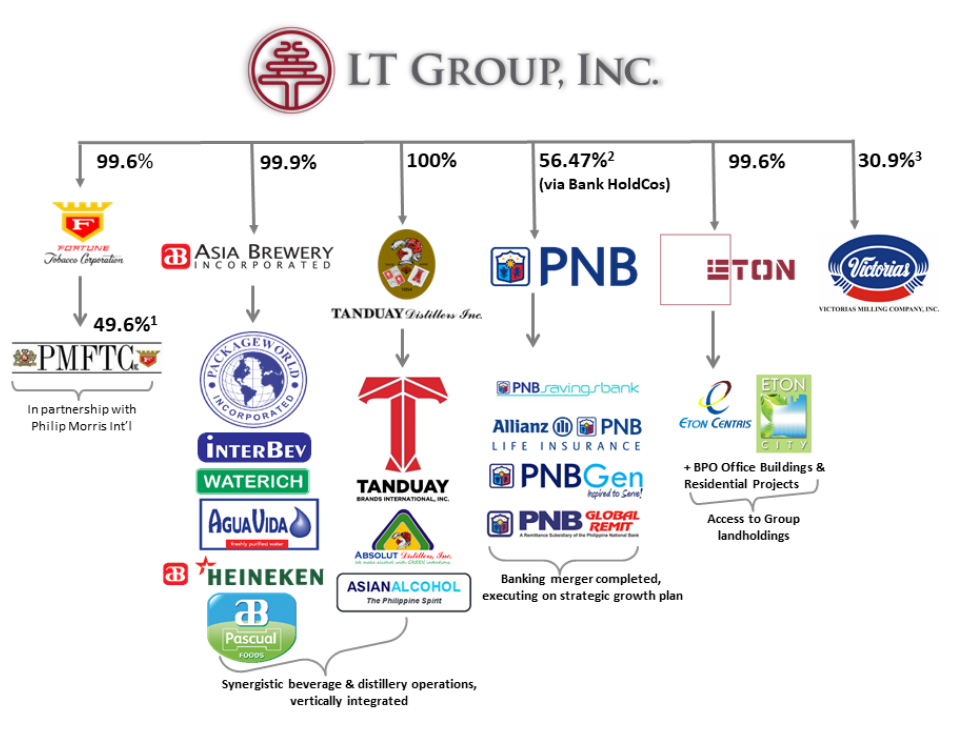 Air Transport: Philippine Airlines – 9.5% ownership by ANA Holdings, PAL Express (Air Philippines Corporation);
Banking: Philippine National Bank (merger of Philippine National Bank and Allied Banking Corporation) ;
Education: University of the East;
Food & Beverage: Asia Brewery, Tanduay Distillers, Inc., Absolute Distillers;
Hotels: Maranaw Hotels and Resort Corporation, Century Park Hotel;
Real Estate: Eton Properties Philippines; Eton Centris, Eton City;
Tobacco & Alcohol: Asian Alcohol Corporation, Fortune Tobacco Corporation (FTC), PMFTC, Inc. – 50% ownership by FTC;
Others: MacroAsia Corporation (PSE: MAC) – is one of the leading providers of aviation-related support services in the Philippines. Victorias Milling Company (PSE: VMC) – minority ownership and management control.;
The LT Group Logo is a symbol of strength and solidarity. This is the essence of the LT Group (LTG) logo. The clean balance lines and curves are central element — a mystical symmetrical tree. Drawn in an Eastern-Oriental style, it gives hint to the company's Chinese heritage.
The companies vision is to be a world-class conglomerate at the forefront of Philippine economic growth, successfully maintaining a strong presence and dominant position in key Philippine industries while ensuring continuous benefits to its consumers, communities, employees, business partners, and shareholders.
The Captain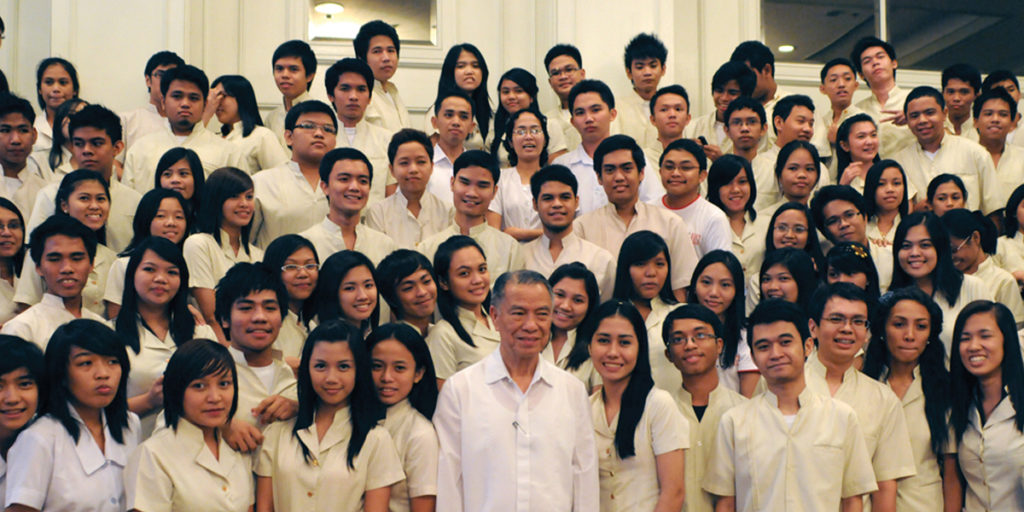 Despite all of Lucio Tan's many achievements, he never forgets to give back to the community. As early as 1986, Tan and his siblings established the Tan Yan Kee Foundation, Inc. (TYKFI), which was named in honor of their father Tan Yan Kee. The companies under LT Group and other firms that are majority-owned by the Tan family conduct most of their corporate social responsibility (CSR) activities under the foundation.
The tycoon looks up to his father Tan Yan Kee with the utmost respect and the source of his business wisdom. His father greatly values education, perseverance, and hard work. His father once says, "Great achievements are attained only through discipline, hard work, and dedication." When his father died, as his body was done with the cremation process, Lucio takes his Urn and ride on a helicopter with his brother Harry. His father always wanted to ride in a helicopter but never had a chance to do so as his health slowly begins to diminish. "Now I give him his helicopter ride," says Tan.
Being simple is the key. Despite all achievements you have achieved staying grounded can help you attract good working ethics and better moral value. Lucio Tan is known for his kindness and humility, he was able to establish good working relationships with his employees that has caused him to be able to build loyalty and trust within his network.
Lucio Tan and Ferdinand Marcos reportedly met in the early 1960s when Marcos was a senator, and since then the two became very good friends. Encircle yourself with people that have the same goal as you have. The importance of collaborating and working with others to achieve the same goal as you are. Sometimes you need to share your ideas and thoughts without having anybody steal your ideas, involvement of your networks can help you in materializing them.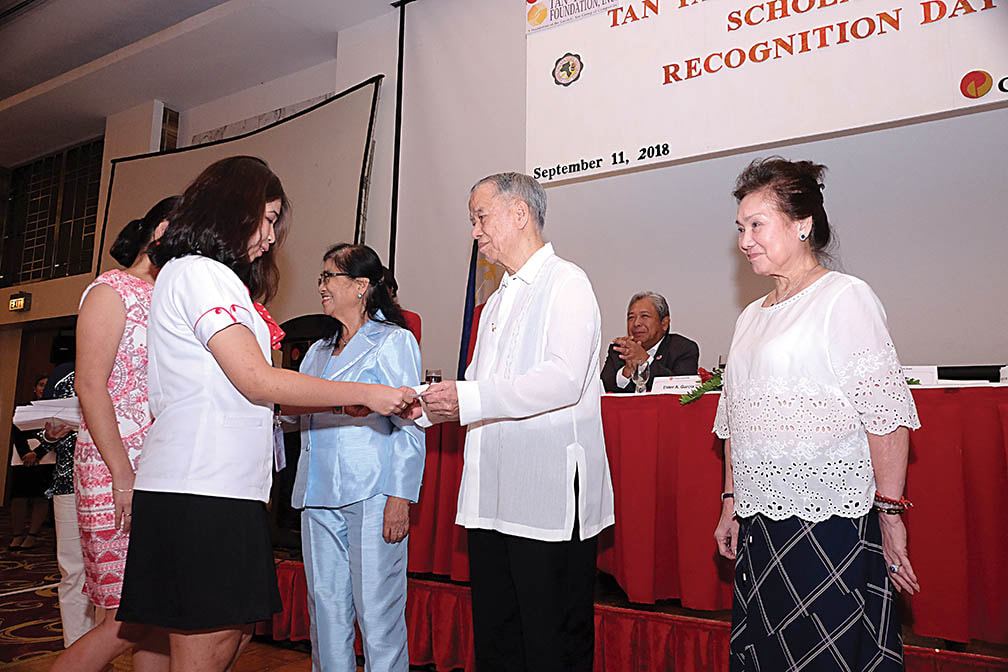 Money can't buy you everything. Lucio Tan's key to genuine pleasure is to treasure his real source of happiness, his family, his excellent relationship with his peers and co-workers, and his employees. His vigorous relationships with others make him develop the true meaning of joy. Tan's good value had made him even richer in terms of appreciation from his inner circle.
"Even the accomplished suffers setbacks sometimes. The more bitter the lessons, the greater the successes will be". ~Lucio C. Tan.
Lucio Tan Success Story
Sources: Wikipedia ; BusinessWorld; iFranchisePH; PrimerPH; Phil. Stock Exchange ; Tan Yan Kee Foundation Inc.
---
*The owner of StockBytes PH is a licensed stockbroker, contact us if you want to open a broker-assisted or online account.
Ready to start your financial journey? email us at [email protected] or follow our social media account and join our groups, Cheers!