Figaro Coffee Group, Inc.(FCG) cut the size of its initial public offering (IPO) by over half to P767.39 million from P1.77 billion. In the latest disclosure, the Liu-led food holding company said it will be selling 930,166,000 primary common shares for P0.75 centavos each, with an overallotment option of up to 93,016,000 primary common shares. Figaro is behind brands such as Figaro Coffee, Angel's Pizza, Tien Ma's Taiwanese Cuisine, TFG Express, and Café Portofino.
According to the company's prospectus dated Dec. 22, Figaro has maintained plans to use IPO proceeds for store openings and renovations, commissary expansion, debt repayment, and information technology infrastructure. Figaro trimmed its IPO size by 57% to P767.39 million from P1.77 billion last December. FCG is set to list in the Philippine Stock Exchange(PSE) on January 24, 2022.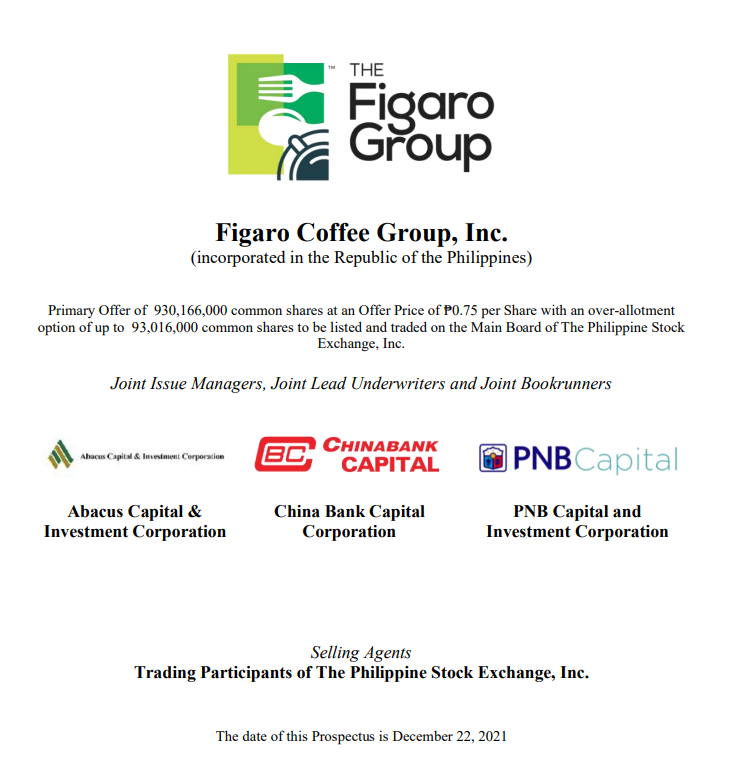 Website: https://figaro.ph/
The company aims to open 35 new Angel's Pizza stores within the next three years, more than the planned 18 TFG Express kiosks, six new Figaro Coffee shops, and two Tien Ma's Taiwanese Cuisine restaurants combined.
"The pricing arrived after discussion with the underwriters as would reflect the fair value of the company and at the same time, in the view of the company, allows a reasonable return to investors," Figaro said in a statement.
The Owner
Justin T. Liu
Liu is the Chairman and a Director of Figaro Coffee Group, Inc. He is also the Vice President of the Mercantile Insurance Co., Inc. Prior to serving in his current positions, he was Vice President of Research in Evergreen Stock Brokerage and Securities, Inc., and Operations Manager of Pizzatek and Foods, Corp., Domino's Pizza. He holds a Master of Science in Financial Analysis degree from University of San Francisco, and a B.S. Business Management and Entrepreneurship degree from De La Salle University.
Jerry S. Liu his father, is the Chairman Emeritus of FCG. Mr. Liu is a Filipino-Taiwanese businessman who founded Cirtek Holdings in 1984 and is also a publicly listed company. He has been the chairman and president of Cirtek Holdings since 2012. It is merely an honorary title to acknowledge the support that he has provided FCG.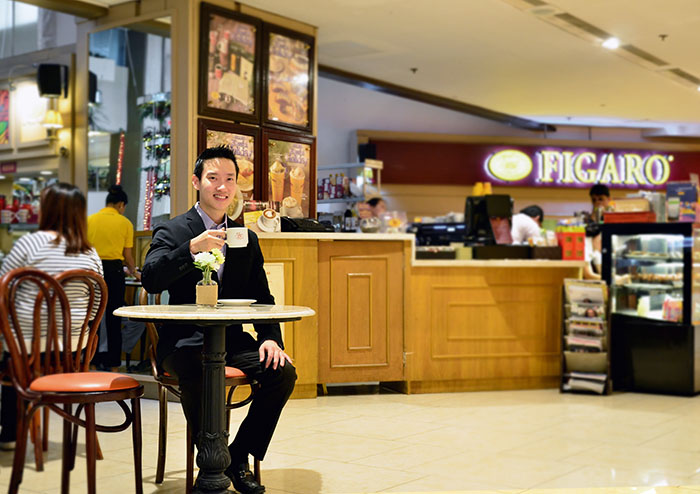 Justin Liu said in a call with BusinessWorld that the company is "not very worried" that market sentiment on recent public offerings might spill over to its own. The company expects its IPO "to be successful either way."
"We are closely monitoring the pandemic situation, the Omicron variant, how the government will be responding, we're also monitoring the consumer confidence," he said.
"We see that the market understands our growth story and the prospectus shows the excellent performance and I'm sure a lot of people are familiar with our products, so we basically trust that the market will price it in the right manner," Mr. Liu said.
The Company
The Figaro Group is proud to be a purely Filipino and home-grown diversified food group with over 25 years in the industry. Figaro Coffee Group, Inc. operates through its wholly-owned subsidiary, Figaro Coffee Systems, Inc.
The Figaro Group is a set of retail restaurants with 99 branches nationwide and international territories that serve a wide variety of food offerings and services. As of November 10, 2021, the Figaro Group currently operates 55 Figaro coffee shops, 35 Angel's Pizza outlets, five Tien Ma's Taiwanese cuisine restaurants, three TFG Express outlets, and one Café Portofino outlet.
Figaro Coffee
Figaro Coffee was founded in 1993 and became the pioneer coffee chain in the Philippines. Its vision is to serve consistent, fresh and delicious coffee to customers in a relaxing and customer-centric environment. Figaro has then innovated itself, serving not only high-quality delicious coffee, but also a full case line-up of food, pastries, cakes and other specialty drinks with the same focus on value and customer satisfaction.
Angel's Pizza
Angel's Pizza started its operations in 2009 under the business name of Zuriel Pizza and Pasta, which was under a single proprietorship. It merged with FCSI in 2009 and is now part of the Figaro Group. Angel's Pizza, is known for offering fresh, high-quality, hand-tossed pizzas at an affordable price. Using only fresh dough and quality ingredients, each pizza is always prepared fresh. With a price-point competitive to local and international pizza chains, Angel's Pizza offers great value for money because of higher quality at affordable prices.
Tien Ma's Taiwanese Cuisine
The Company bought Tien Ma's from a Taiwanese couple in 2015 and opened the first store on the same year. Tien Ma's brings authentic Taiwanese dishes to the palate of Filipinos at an affordable price. Tien Ma's is known for its best-selling xiao long bao, which is made using only authentic Taiwanese ingredients.
The Figaro Group Express
The Figaro Group (TFG) Express is a multi-brand kiosk that caters to the ever-changing consumer requirement brought by the "new normal". The kiosk serves top-selling products of Figaro, Angel's Pizza, Tien Ma's, and TFG Online which offers an option for take-away, delivery, and "park and eat" arrangements.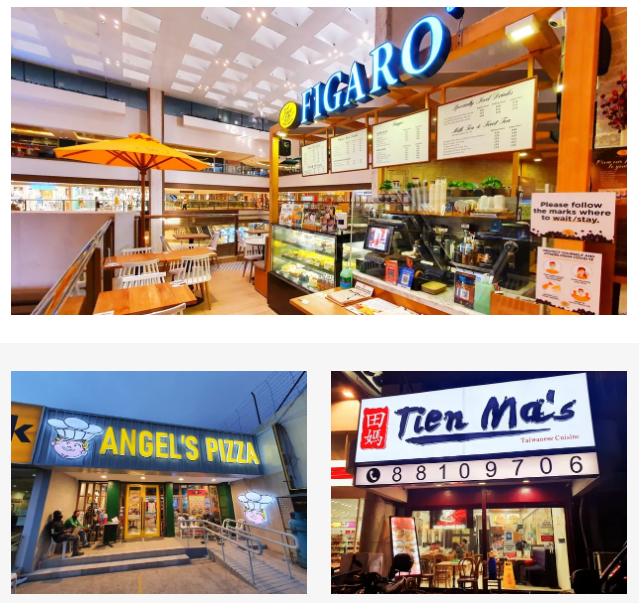 Summary
The final IPO price is at 0.75 centavos apiece, a 41.41% discount to its max offer price of P1.28 per share to attract more investors. That's a huge discount given the market condition and the performance of the previous IPOs. With rising COVID-19 cases and quarantine measures in the Philippines, it is recommended to stay in cash or trade other markets, but given the attractive price, it's hard to pass this opportunity up.
One of Figaro's advantages is having diversified sales channels. The group has dine-in services, take-out and delivery systems, as well as streamlined e-commerce and logistics channels.
For long-term investors look at the table below: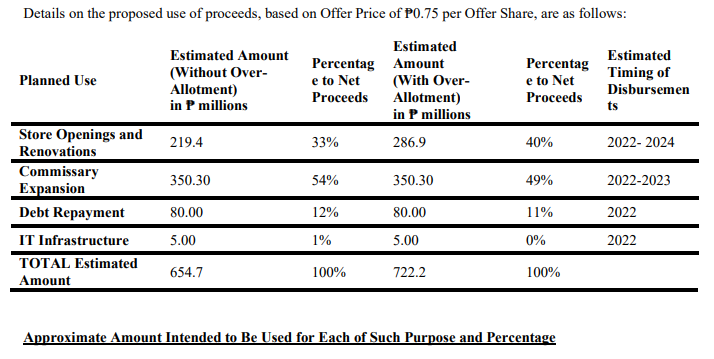 The Philippine economy is consumption-driven and backed by favorable demographics. According to international studies, the country has a youthful and vibrant consumer market. We love coffee, and well, Pizza too!
Angel's Pizza is currently the fastest-growing pizza chain not only in Metro Manila but in the whole country. I'm not a coffee guy but I'm definitely a pizza guy. FCG was able to withstand the pandemic because they are able to adapt to the ever-transforming consumer behavior and revamp their business models, and invest their capital dynamically to not only survive the crisis but also thrive in the post-crisis world.
---
Trade Stocks: https://gtrade.ph/
Trade Crypto: https://www.binance.com/en/futures/ref/stockbytesph
Get a 10% discount on Binance trading fees: BNWCMBAU
*The owner of StockBytes PH is a licensed Stockbroker and Financial Advisor, contact us if you want to open an account and start investing in stocks.
Ready to start your financial journey? email us at [email protected] or follow our social media account and join our groups, Cheers!